Bliss
The assignment was simple: explore happiness. From this point, I went on an adventure spiritually and physically to explore what happiness truly is to me, then went ahead and branded it. Through attempting to encapsulate it in a visual identity, I was able to discover what happiness truly is. Bliss Book: The book featured in this project was an invigorating collaboration with Allison Harlow. www.mattmhiggins/bliss **www.goblissyourself.com is NOT a real website ***I have no rights to any of the images used in the App mock-up.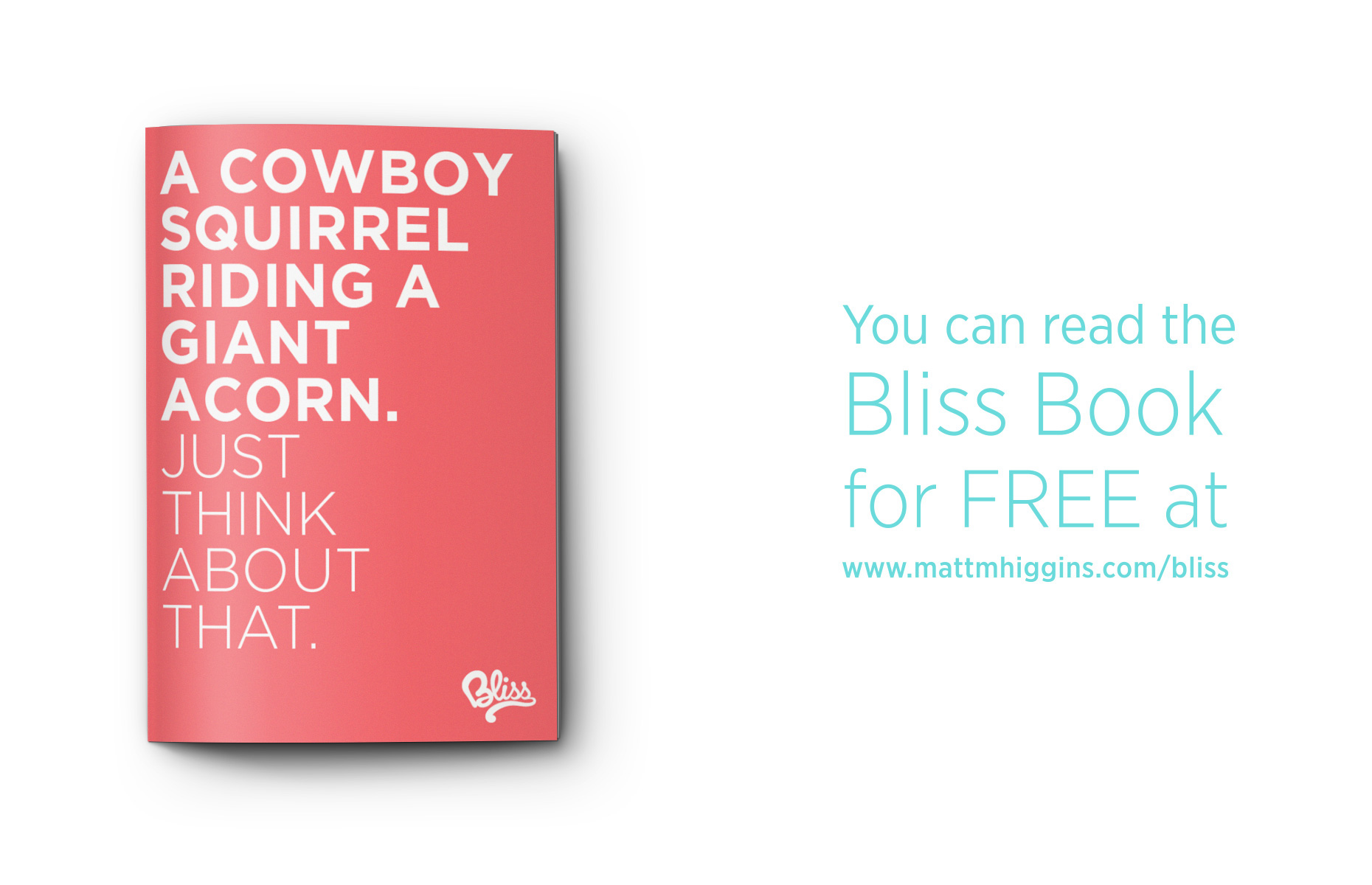 Keep your eyes peeled to see this project in
Applied Arts Magazine's Nov/Dec 2014 issue!
Here are the tear sheets: